Pirate Party Bus offers party bus service for any occasion! We are the perfect designated driver for your group and can provide a safe unforgettable time for any event including bar crawls, birthdays, weddings, bachelor, bachelorette, winery and brewery tours in Delaware & Maryland.
***Please Note: Our buses are adult-themed and may not be appropriate for younger or sensitive audiences. If you have concerns, please contact us for more information or to view the buses in person prior to booking.
Book Group Transportation in Delaware and Maryland
The Black Pearl Pirate Party Bus provides safe, fun transportation by party bus for your group in Delaware and Maryland!
We are a cost effective alternative and provide fun, safe transportation!
Standard taxi cabs, Uber and Lyft can't cater to large groups, and trying to arrange multiple trips can be expensive and time consuming. We can pick you and your guests up at your location and provide door to door service to your destination! Even better- decorate the vehicle interior for your special event and bring a cooler with your own drinks for the night!
Dewey Beach, Bethany Beach, Fenwick Island and Ocean City, Maryland locals and establishments know us by name-we started in 2011 and just keep growing.
Whether you have a special event or just want a fun night out we can offer a great time and a night you won't forget! We want you to have fun and enjoy everything the area has to offer- but more importantly we want you to be safe!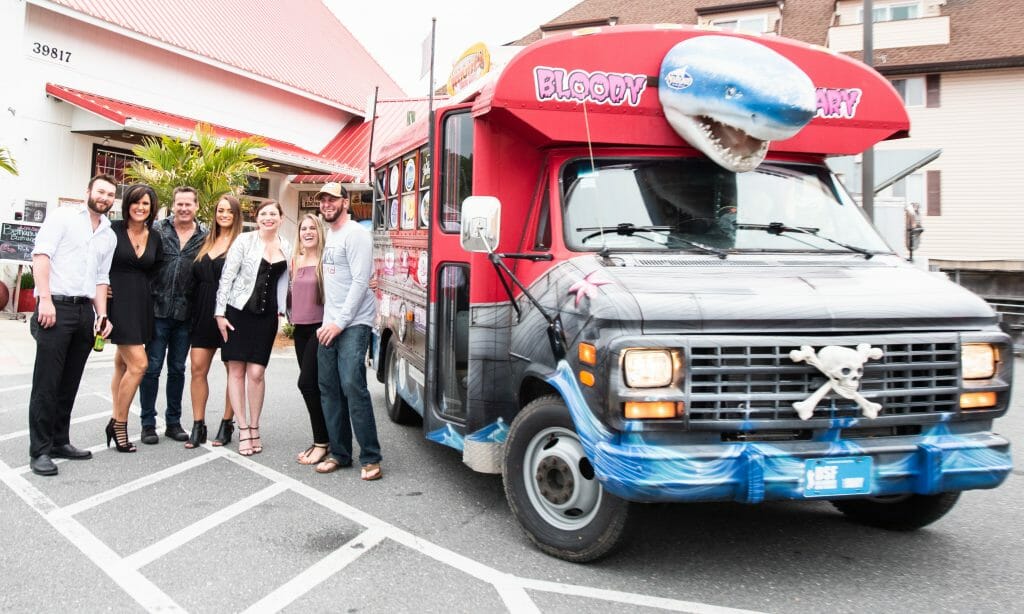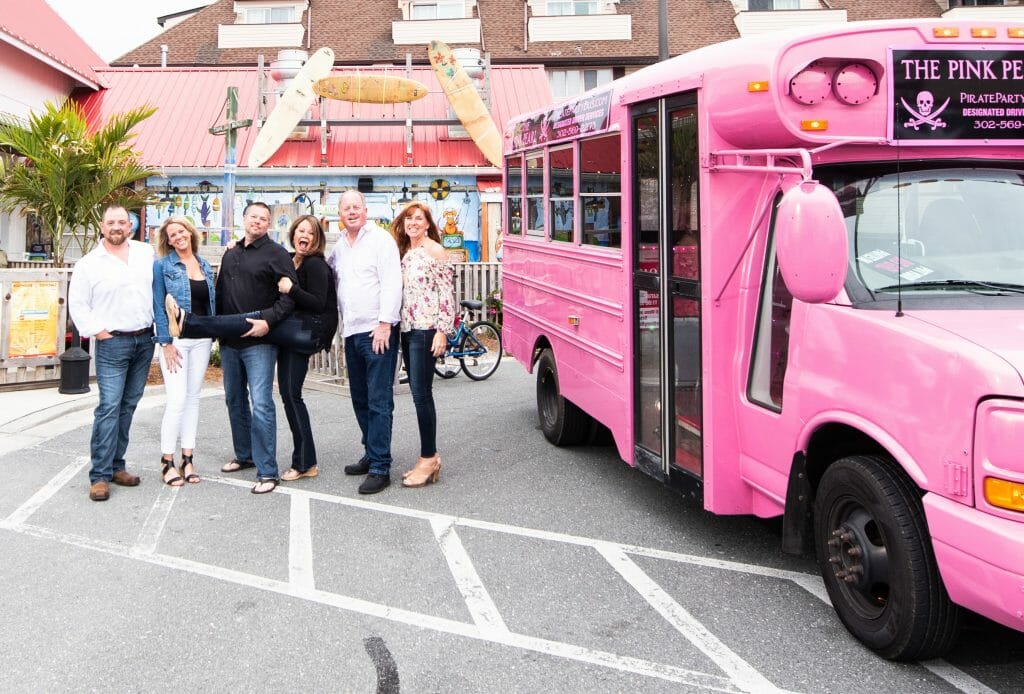 We are the "Original" Party Bus and first to serve Coastal Delaware & Maryland
Bar Crawls, Bachelor & Bachelorette Parties, Girls Night Out, Birthdays, Brewery Tours, Winery Tours- the possibilities are endless


We offer three party buses for rent hourly or nightly

We offer hourly ( min 4) and nightly rentals as well as flat rate service

No other party bus in this area can compete with our rates


No other party bus in this area can offer the same experience we can-this isn't just a ride, it's an experience

Book online to reserve your date and plan your get together!
My friends and I had a great time on the Party Bus! The driver was super nice and ready to take us wherever we wanted to go and got us all home safely. We will definitely use them again.
I cannot give enough stars to express how great the Pirate Party Bus was. Working with the team was excellent. I booked the "bloody mary" for a bachelorette party. The team was so flexible and patient during the planning process. They knew where to go for the best bachelorette party experience. Our driver Todd was AWESOME. He was nice, fun, but also super safe with his driving. I can't imagine any other way to travel in Delaware! Such a fun time all around, such a great team. Being on the bus was half the fun! A much better idea than ubers for a group celebration. Can't recommend it highly enough. Thanks Pirate Party Bus!
We hired the Black Pearl Private Parry Bus for my husband's 55th birthday. What a night to remember !!
Our driver who was the owner, was prompt courteous and had us laughing the whole time. He made our celebration even more enjoyable. Do yourself a favor and use this company, you'll be so glad you did.