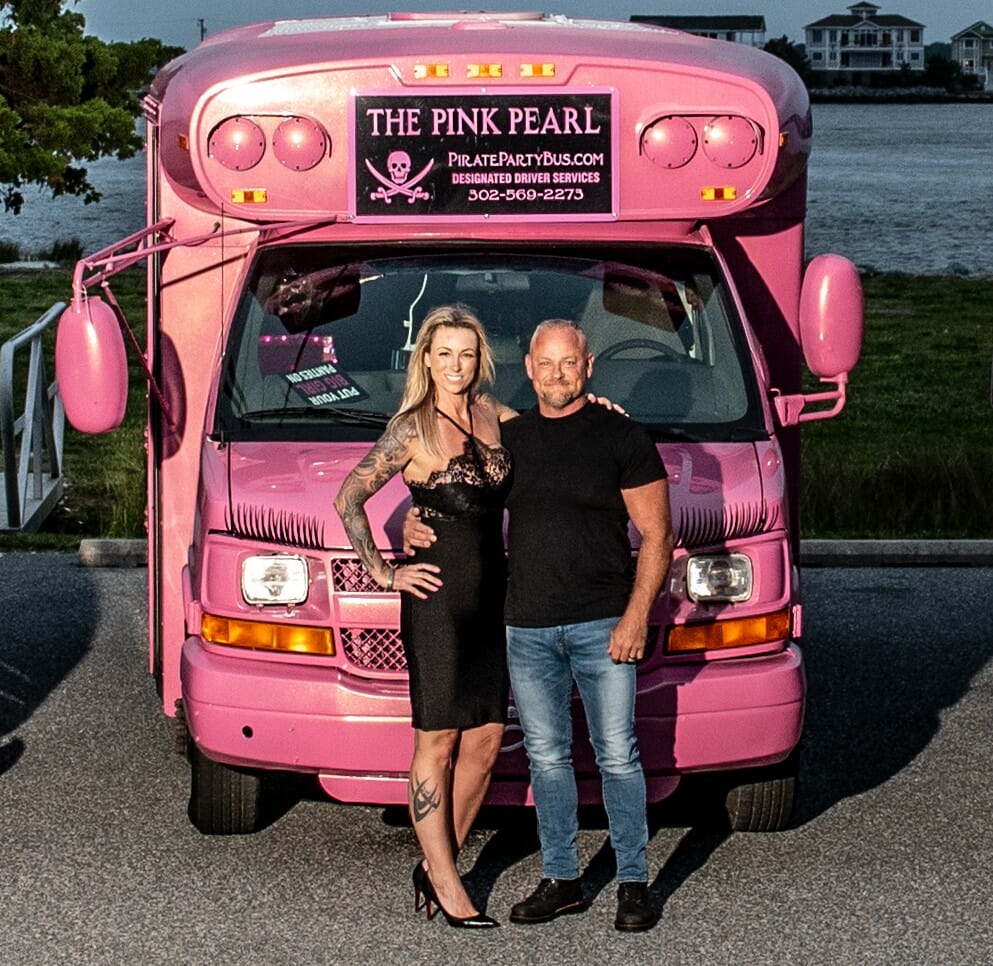 We Like To Party…
The story goes like this…..
In 2011 it seemed every time we went out for the evening we couldn't get a cab to save our lives. Uber was not in the area and public transportation just wasn't available between Dewey Beach, Bethany Beach and Fenwick Island. It was clear that transportation was a huge need not only for ourselves, but also for our friends.
As we complained and pondered what to do about this on our weekends out, opportunity knocked and we stumbled upon a great deal to purchase a short yellow school bus. For several weeks we went out with friends in this school bus ( still yellow ) having a great time, laughing at the crazy way we must have appeared. We weren't hard to miss, so soon it was locally known that when the bus pulled up a group of people were headed in!
As time went on, we started to give free rides to others that were unable to drive after drinking, or we came across walking home intoxicated and before we knew it, we were providing a regular community service with free rides for anyone who needed one!
Eventually we decided to paint the bus and adopt a pirate theme and The Black Pearl was born! We added our first dedicated bar crawl free of charge ( tips only) in Fenwick Island making stops at a number of local establishments and also provided a free shuttle to a local winery.
Unfortunately this model didn't bode well with the State of Delaware, so after several discussions we made the decision ( with a push from the state) to create a business model and we became a public carrier with the State of Delaware.
Over the years we have added several other buses. As we've grown, our mission has stayed the same -we want to party and we want to keep the streets of our beloved beach communities safe. We are honored to be able to do both and are committed to give you and your group a great time and safe option to party and enjoy all the area has to offer.
Sincerely,
Bill & Kay Fox